2016 EPF Regional Advocay Seminar: "Getting the patients' message across to the national and European levels"
Time
06/06/2016 09:00 - 07/06/2016 14:00
Location
The Hague (NL)
Organizer
European Patients' Forum under the auspices of the Netherlands Presidency of the Council of the European Union
Contact

Event organisation: Véronique Tarasovici (veronique.tarasovici@eu-patient.eu)

Programme: Camille Bullot (camille.bullot@eu-patient.eu)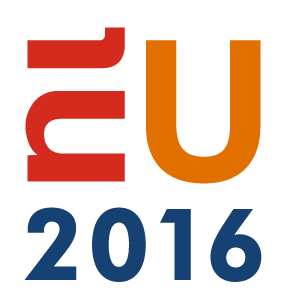 Who can participate?
Representatives of Patients' Organisations from Belgium, Germany, Luxembourg and the Netherlands.
Criteria for participation are available here.
Objectives
This year's EPF Regional Advocacy Seminar's overarching theme is "Getting the patients' message across to the national and European levels".
The overall objective of the EPF 8th Regional Advocacy Seminar is to provide patients' organisations with tools to advocate effectively at European and national level.
The Seminar has specific objectives:
Developing knowledge of the European Union, its institutional structure and its policies in the field of health;
Raising knowledge and awareness of how to get involved in policy-making, transposition and implementation of key EU health-related policies;
Training patient leaders in order to develop effective advocacy skills to influence national and European health policies;
Building mutual understanding and cooperation among national patients' organisations.
Expected outcomes
Through addressing the specific objectives mentioned above this seminar should ultimately make a valuable contribution towards fostering better health policy and health outcomes at national level.
Stronger knowledge of European decision-making processes and health policies among national patient organisations;
Enhanced advocacy skills for patient leaders to increase their impact in decision-making at national and European level;
Increased cooperation between patients' organisations within and across the participating countries;
Strengthened relationship between EPF and patient platforms in the region, and identification of opportunities for further cooperation.
Furthermore, the conclusions and recommendations of the seminar will be integrated into EPF policy work as well as in our current and future projects.
Structure of the seminar
The methodology of the seminar will be based on interaction and active involvement of participants.
Indeed, the seminar aims to build on your knowledge, and to be a place for experience-sharing and cross-fertilisation.
The seminar will take place over two days. You will learn about the European decision-making logics and processes through a simulation game on the adoption of a real piece of European legislation.
The key elements from this role play will then be framed in a theoretical context during a plenary session. The seminar will also include workshops on advocacy tools, enabling interactive debate and reflections.
Programme
The draft agenda is available here.
Interested? Express your interest!
EPF will cover catering, travel and accommodation. Please see the reimbursement policy here.
Registrations closed
Related Information
Report:
Presentations: