Regional Conference on patients' rights in cross-border healthcare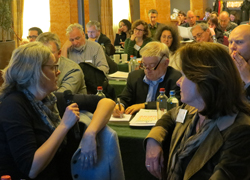 Brussels, 11 December 2013 - For the first time, the right of patients in Europe to seek healthcare in another Member State, and be reimbursed for it, is clearly established thanks to the EU Directive on Patients' Rights in Cross-Border Healthcare. EPF organised a three-day regional conference to enable Patient leaders to understand the details of this legislation and its transposition at national level.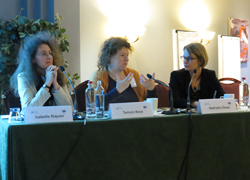 Isabelle Riquier, a French patient diagnosed with Multiple Sclerosis and living in Germany, testifies "I cannot be treated in Germany because France would not reimburse the global cost of treatment even though it is less expensive in Germany. I therefore need to travel once a month in France to get my treatment: this is very exhausting and requires a lot of administrative work. With the Directive, I hope to reduce this burden and avoid wasting energy to be able to concentrate on my wellbeing."

Nathalie Chaze from DG SANCO stated that: "The Directive covers all providers and gives patients the reimbursement as if they were in their own member state. It empowers patients as it gives them the right to choose the healthcare they want and therefore to make informed choice."

Speaking about the crucial role of National Contact Points (NCPs), the patients' representatives discussed a model that meets the need of patients.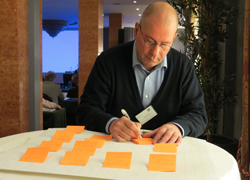 "The ideal NCPs are accessible, accurate, available and customer-friendly. There should be an emergency hotline available to allow for q rapid response as well as information campaigns organised to raise awareness about this existing legislation"
Cees Smit, EGAN, who closed the meeting said: "Personally, I came here rather uninformed and I quickly felt overwhelmed by the great number of problems that could be associated with this Directive. However when I became more familiar with the problems, I also saw more and more solutions and opportunities that may give the patient community the tools to work with the Directive."
There are still many areas of uncertainty in the implementation of the Directive, patients' representatives saw their role in supporting patients' awareness of their rights, including in cross-border healthcare, and monitoring implementation carefully from their unique perspective.

To the patients' representatives present at the event, Nicola Bedlington, EPF Director, said: "We hope that you will act as an ambassador from the patient community in further communicating and cooperating with other stakeholders to implement this Directive in your country. We also need to hear from you in the further evaluation process of how this Directive works in practice. We are all part of an informal network of patient leaders across the EU who collectively have a strong knowledge and understanding of the legislation and can help engage patients in different member states."