07/04/2014 Cross-Border Healthcare Conference, Athens, Greece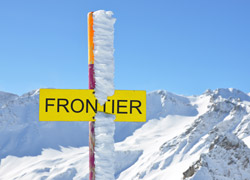 When? 7-9 April 2014

Where? Athens, Greece

Who can attend? Patient organisations' representatives from Cyprus, Greece, Italy, and Malta. Further conferences will be organised in 2014 in other EU countries.

What? With this conference, you will hopefully learn and share experiences about how the Directive works for patients and how you can contribute a strong patient's perspective.
Objective
To build knowledge about the Cross-Border Healthcare Directive and patients' rights enshrined within this legislation;
To ensure understanding about the scope of the Directive and its application at national level;
To exchange views on those aspects of the Directive that will be particularly important and/or challenging for you in your national contexts;
To explore various facets of the Directive which have wider policy and systems implications of interest to you (eHealth provision, HTA provision, general provisions on Quality of Care and Patient Safety, specific provisions linked to Rare Diseases, etc.);
To share and discuss good practices for the implementation of the Directive;
To facilitate greater understanding regarding the role of National Contact Points in your country and how patient groups could support their effectiveness;
To agree an approach to evaluate the impact of the legislation from a patients' perspective;
To create an informal network of patient leaders interested and committed in CBHC to monitor developments over the coming years.
Expected outcomes
To learn and share experiences about the implications of the Directive for patients and national healthcare as a whole;
To promote better health policy and health outcomes at national level by building Patient Organisations' capacities in getting your message through as a collective voice;
To strengthen patients' organisations' advocacy skills to increase your impact in policy and decision-making at national and European level;
To strengthen patients' organisations' communication skills to increase visibility at national level and get your message across;
To increase cooperation between patient organisations within and across the five eligible countries;
EPF will help creating a core group of patient leaders in each country. They will encourage the implementation of the Directive by cascading information to their peers and provide guidance to National Contact Points. They will also be part of an informal network that will evaluate implementation in their country and support authorities to overcome eventual bottlenecks.
Conference format


The conference will include plenary sessions, panel discussions and parallel workshops. We invite you to mark your preference in the registration form and will do our best to respect this as far as possible. You can find here the draft agenda.
Practical information

EPF will cover all expenses related to your participation at the conference. This includes accommodation for up to two nights (if needed), catering and economy travel in line with our reimbursement policy (available in the right-hand column). Additional hotel nights can be booked at your own expense at a special conference rate (to be mentioned in the registration form).

Good working knowledge of English is mandatory to allow for active participation and interaction.

For more information please contact Véronique Tarasovici at veronique.tarasovici@eu-patient.eu or +32 (0) 2 280 23 34.