2012 EPF Autumn Regional Advocacy Seminar - Portugal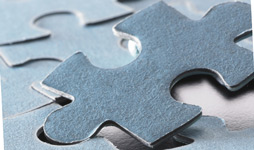 The Fifth EPF Regional Advocacy Seminar took place in Lisbon, Portugal on 25-26 October 2012. The seminar is organised in collaboration with Associação Protectora dos Diabéticos de Portugal (Diabetes Association of Portugal).
The theme of this year's seminar will be "Fundraising: Resourcing Patient Organisations for a strong Patient Movement". In this climate of crisis and austerity, it is of upmost importance that Patients' Organisations maintain their capacity and effectiveness to advocate for patient' rights. But the question is: "where to find the resources?" This two day seminar will focus on different potential sources of funding: EU funding (e.g. Structural Funds), governmental sources, industry, foundation, membership, fundraising events, etc. Practical cases will be shared during breaking out sessions.
The participants will come from four focus countries: Portugal, Spain, Italy and Greece. Expert fundraisers will be invited from each participating country to moderate these workshops. Since most funding accessible to patient organisations in member states is at member state-level, EPF will have a rather country-specific approach in this Seminar.
On the second day of the Seminar, national working groups will be established in order to enable participants analyse available funding sources in each country. Two sessions of mixed working groups will be organised on how to develop an organisation fundraising strategy step by step and on how to become a successful fundraiser.
English working language is mandatory to participate.
Please go on the right hand column to read the programme of the event, the invitation letter and our reimbursement policy.
You can now register online, you just need to follow this link. The deadline is 17 September 2012. Please indicate on the registration form arrival and departure dates and time and also special requirement as mobility or diet. When planning your travel please make sure that you will be able to stay until the very end of the seminar (17.00 on 26). EPF will reimburse travel and subsistence costs in line with our policy.
Contact: Véronique Tarasovici at veronique.tarasovici@eu-patient.eu