Project Coordinator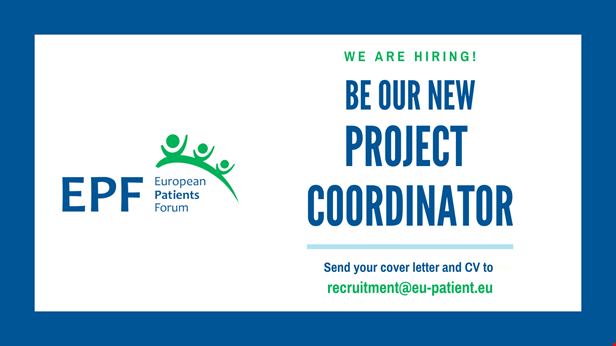 Project Coordinator
Full-time (100%) position - CDI
Deadline for applications: 2 April 2023, 23:59
To start as soon as possible
The Project Coordinator will support EPF's participation in different European projects, including those requiring patient engagement and education.
Key responsibilities:
• Coordinating EPF's contribution to different projects.
• Ensuring the timely delivery of EPF obligations and commitments as set out in project agreements.
• Assisting with partnership management, liaising with project partners (academia, consultancies, industry, decision-maker).
• Managing patient engagement activities.
• Acting as an interface between EPF and patients involved in projects.
• Maintaining an overview of progress and financial expenditures of projects under his/her responsibility (financial management).
• Ensuring timely and accurate submission of project technical and financial reports.
• Responding to external requests on projects under his/her responsibility.
• Administrative tasks (tenders and administrative procedures in line with EPF policies).
• Supporting EPF Communications in promoting projects' visibility on social media and ensuring effective dissemination.
Find more information about the role and the full job description here.
If you are interested in this position, please submit an application via email, including a cover letter and CV in English to recruitment@eu-patient.eu (with subject line: "Application for the position of Project Coordinator - [name]").
**Please note that partial or incomplete applications based on the job posting requirements will not be accepted.