Office Manager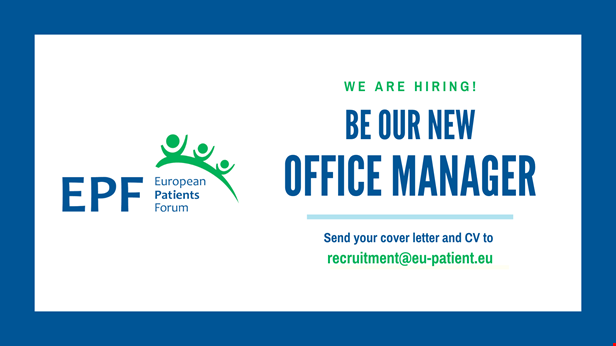 Office Manager
Full-time (100%) position - CDI
Deadline for applications: 31 May 2023, 23:59
To start as soon as possible
The Office Manager will have a key role in the Secretariat supporting the Director of Operations with HR, as well as providing support to the Executive Director, Special Advisor and Senior Management Team on administrative tasks. The Office Manager will also assist with the running of the office.
OFFICE MANAGEMENT SUPPORT
Acting as the first contact point for any internal or external queries on aspects related to the EPF secretariat;
Meeting and greeting visitors;
Managing the meeting room;
Organising team meetings & informal team activities;
Distributing of post and couriered material;
Filing and scanning;
Supporting maintenance of the office, ordering supplies, contributing to a healthy and positive office environment.
HR SUPPORT
Responsible for the administrative support of personnel files and other social documents;
Payroll, and recording of absences and vacation;
Liaising with the Finance Officer on reconciliation of timesheets to payroll;
Maintains accurate and up-to-date human resource files, records, and documentation;
Implement the recruitment and induction procedures;
Keeping track of job application procedures;
Drafting, renewing and/or terminating employment contracts;
Stay up to date with internal policies, as well as Belgian social legislation;
Inform staff about social legislation and specifics of the organisation;
Answers frequently asked questions from applicants and employees relative to standard policies, benefits, hiring processes, etc.; refers more complex questions to appropriate senior-level HR staff, management or suppliers.
SUPPORT THE PRESIDENT, EXECUTIVE DIRECTOR, SPECIAL ADVISOR & SENIOR MANAGEMENT TEAM
Monitoring invitations, organising meetings and assisting with planning (Executive Director);
Making travel & accommodation arrangements (President, Executive Director, Special Advisor, or ad hoc requests);
Processing reimbursements (President, Executive Director).
Find more information about the role and the full job description here.
If you are interested in this position, please submit an application via email, including a cover letter and CV in English to recruitment@eu-patient.eu (with subject line: "Application for the position of Office Manager - [name]").
**Please note that partial or incomplete applications based on the job posting requirements will not be accepted.