EPF and Public Health NGOs develop their vision for the future of Europe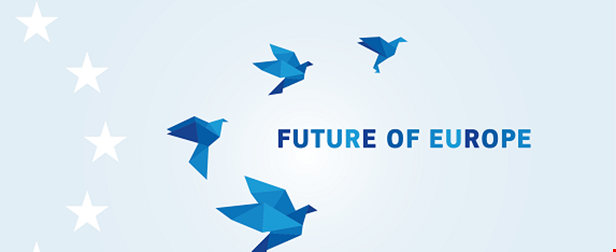 Background
On 18 January, European Commission's President Jean-Claude Juncker appointed six members to the Task Force on Subsidiarity, Proportionality and "Doing Less More Efficiently" to explore and identify which policy areas should be addressed at a different level (national, regional, local).
Despite the clear European added value, there is a growing concern that EU Health policy action and health collaboration might be one of the areas this Task Force decides to de-prioritise at European level.
Health matters: let's make our voices heard!
Based on the work developed under the #EU4HEALTH Campaign since last year, EPF and a group of public health NGOs have developed some key asks to forward to the Task Force headed by Timmermans.
The message we want to get across is clear: European health collaboration has a lot of added value. We want continued EU policy action on health with a strong political leadership from the European Commission on health, including a Commissioner and Directorate General on Health.
The document summarising the key asks of the public health community can be found here:
https://docs.google.com/document/d/1wyzBgXfHibWyS72ux2QC3MaQ4BhYjZc1qv9Me4iNjjA/edit
Please note that this statement is not public yet – please do not forward to external stakeholders.
Comments?
The document is open for comments until 4 February. This is a short period of time but EPF's contribution is based on our existing position. Moreover, the group of NGOs want to be able to send this document in time for it to be considered by the Task Force on Subsidiarity, Proportionality and "Doing Less More Efficiently".
Should you have any suggestions, please send them to our Director of Operations & Engagement Camille by 4 February.
Please note that this is not EPF's position but a joint statement from several public health organisations (including the European Public Health Alliance, EUROCARERS, Health Action International, …).
EPF will be developing its own contribution to the Future of Europe in the coming months, while continuing its joint advocacy for health to be a priority in the coming years with the broader health community.
Contact person: Camille Bullot, camille.bullot@eu-patient.eu