Vacancies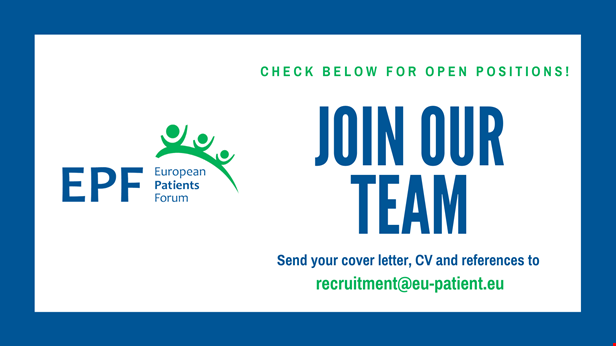 **Please note that partial or incomplete applications based on the job posting requirements will not be accepted.
We are currently recruiting for the following positions:
Supporting the Director of Operations, the EPF Senior Finance Officer will carry out the financial operations of EPF.
Deadline to apply: Friday 7 May 2021 (23:59:59)
The Director of Operations supports EPF's Executive Director by coordinating the EPF Secretariat operations and delivery of the EPF work plan.
Deadline to apply: Friday 7 May (23:59:59)
The Policy Officer will support EPF's policy work relating to access to medicines and medical devices, including patient involvement in EU pharmaceutical and medical devices regulation and in clinical research.
Deadline to apply: Wednesday 21 April 2021 (23:59:59)
Take a look and see if there are any ongoing calls for tender!