Careers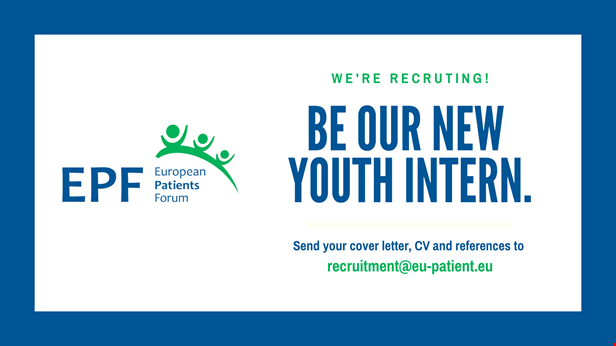 **Please note that partial or incomplete applications based on the job posting requirements will not be accepted.
Youth Intern

Full-time (100%) paid internship
To start as soon as possible
Interviews will take place on a rolling basis
The purpose of the role is to support the sustainable growth of the EPF Youth Group by letting a young patient learn how to run the group activities. S/he will have the opportunity to gain knowledge about the different facets of patient organisations advocacy work, with a focus on various projects such as sexual health and well-being of young patients with chronic conditions etc, contribution to the organisation of the Summer Training Course for Young Patient Advocates and the Artificial Intelligence project. The internship is meant also to improve organisational, public relations and patient advocacy skills.
More information about the role is available here.
Take a look and see if there are any ongoing calls for tender!