EPF call for interest: Take part in a webinar on eHealth!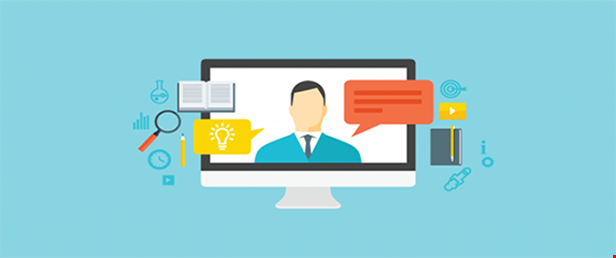 Patient-centred technology – eHealth and mHealth – remain high priority topics for EPF.
In April 2017, EPF will organise a webinar on eHealth for EPF members.
What is eHealth?
eHealth is the use of information and communication technologies (ICT) for health. Examples include treating patients, conducting research, educating the health workforce, tracking diseases and monitoring public health.
EPF and eHealth:
Projects such as Renewing Health, SUSTAINS, and Chain of Trust have been instrumental in gathering evidence on patients' views and expectations of eHealth, and in December 2016, EPF published its position paper on eHealth.
EPF continues to give input from the patients' perspective into eHealth, mHealth, and electronic health records, notably through our participation in the eHealth stakeholder group.
Why does eHealth matter for patients?
Patient focused development of technology tools is closely linked to patient empowerment and access to health services as well as promotion of health literacy, as digital health literacy gains importance.
The European Commission's eHealth action plan states that eHealth could help improve chronic diseases and multimorbidity management, enhance patient centric care, foster cross‐border healthcare, and increase efficiency of healthcare systems and equity of access.
EPF eHealth Webinar
In April 2017, EPF will organise a webinar with the aim to build the capacity of the EPF membership on current developments and challenges in this area, and on EU legislation to ensure the safety and quality of care of these services.
The duration of the webinar will be 1h30.
The webinar will be informative, with presentations from two guest speakers, and with the opportunity for participant interaction if time permits.
Why you should consider participating?
The webinar is a great opportunity to learn more about eHealth
It provides a space to strengthen your network and dialogue with other organisations interested in this field
Who can participate and how?
All EPF members are welcome to participate. We welcome participants who have expertise either personally or as an organisation in eHealth and welcome participants that simply want to learn more on this topic and the EU's work in this area.
For practical reasons, the working language of the task force will be English.
To participate, please send an e-mail to katie.gallagher@eu-patient.eu , indicating your interest to participate as well as any particular issues that you would like to learn more about or would like us to focus on. Please also sign-up via the doodle, indicating your availabilities. Please indicate your interest and complete the doodle by 21 March.
A date and time will be confirmed and circulated to participants following the deadline for interest.