EPF Consultation: Have your say on our revised Strategic Plan 2014-2020!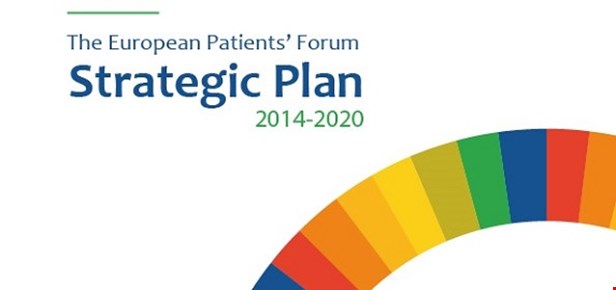 What
In 2013, EPF decided to develop a Strategic Plan covering the EU Programming period 2014-2020. This plan describes who we are, what we stand for and what we want to achieve. It provides a clear blueprint of the strategic direction of the organisation over seven years, resulting from the contribution of the whole EPF membership.
In 2017, after three years of implementation, we decided to review this Strategic Plan 2014-2020 to integrate the latest changes in the European health and social policy environment and to incorporate new challenges and opportunities for EPF as an umbrella of patient organisations active across Europe.
Process
The revision of EPF Strategic Priorities followed a three-fold process:
Input by EPF members – during the EPF Leadership meeting on 11 April 2017
Input by the EPF Secretariat
Input by the Board – during the EPF Leadership meeting and during Board meetings
Consultation: have you say!
We have now integrated the changes in the Strategic Plan and we are sending it to you for a final review. Please have a look at the document (here) and let us know if you have any feedback or comment by 17 November by contacting Camille at camille.bullot@eu-patient.eu.
The changes brought to the initial version of the Strategic Plan have been highlighted in yellow.
Should we not receive any comment from your organisation, then we will assume that you agree with the revised version.
How did our environment change?
Along with the revision of the Strategic Plan, EPF is publishing an analysis of its external environment, which we commissioned to two external consultants. You can find it here: http://www.eu-patient.eu/globalassets/library/strategic-planning/situational-analysis-october-2017.pdf
This situational analysis takes stock of the changes brought to the environment in which EPF evolves. It looks at the issues that shape and affect the current and future activities of the European Patients Forum, including: economic factors, political factors, including (but not exclusively focusing on) health and social policy developments, technological/scientific factors and socio-cultural factors.
Most of the issues listed in this report will probably resonate with your organisation: please do not hesitate to make use of this study for your own planning exercise!
We look forward to your feedback!