EPF's response on the European Pillar for Social Rights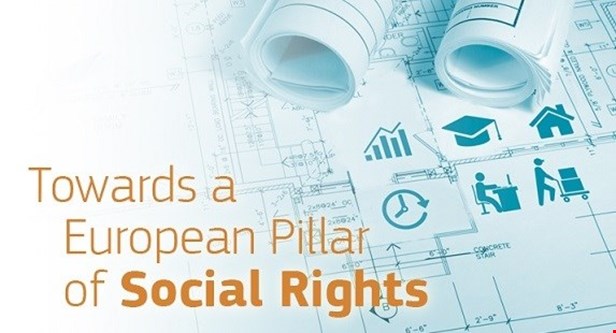 EPF's response on the European Pillar for Social Rights
In March 2016, the European Commission launched a consultation on a European Pillar of Social Rights, focusing on needs and challenges in employment and social policies and proposed a first preliminary outline of the principles.
In December 2016, EPF responded to the European Commission's consultation following a preliminary discussion held with the EPF Policy Advisory Group and a consultation with the EPF membership.
This is a high level, cross cutting initiative and so in participating, EPF can advocate for patients' rights in healthcare, social services and other areas, and to highlight the importance of applying the principle of health in all policies in this initiative.
What is the European Pillar on Social Rights?
The purpose of the Pillar is to express a number of essential principles to support well-functioning and fairer labour markets and welfare systems in the European Union. While Member States are primarily competent to define their employment and social policy, the EU has a supporting role in these areas.
The Pillar as proposed by the European Commission is focusing on 3 main areas:
Equal opportunities and access to the labour market
Fair working conditions, with a balance of rights and obligations between employers and workers
Adequate and sustainable protection including access to high quality essential services such as childcare, healthcare and long term care to ensure dignified living
Why is it of interest for patients?
The consultation is of interest for patients and their organisations as it provides an opportunity to raise awareness of the need to support patients' inclusion in the workplace. In addition, the consultation also encompasses topics like access to healthcare and social services and long term care which are essential to patients.
EPF provided comments in various fields of interest for patients, including equal treatment and opportunities in education and employment, sickness and disability benefits, access to healthcare and long term care, childcare and on some key general aspects of the Social Pillar also.
Next steps
At this stage the future legal status of the Pillar or potential change to legislation that it could imply has not been defined. The Commission will consult with the European Parliament and the Council to define the appropriate legislative instruments.
Contact: Katie Gallagher, Policy Adviser