EPF's revised Strategic plan 2014-2020 is now available!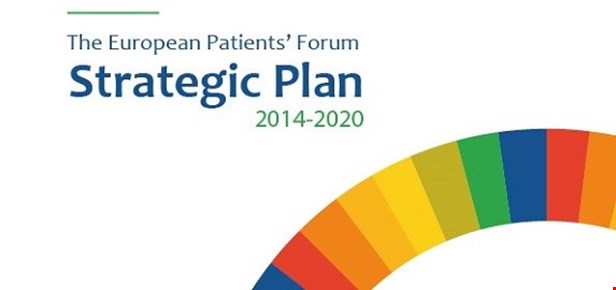 In 2017, after three years of implementation, we decided to review this Strategic Plan 2014-2020 to integrate the latest changes in the European health and social policy environment and to incorporate new challenges and opportunities for EPF as an umbrella of patient organisations active across Europe.
Who was consulted?
Our staff and our Board – during various meetings that took place in early 2017.
Our members, obviously, who discussed the extent to which we had progressed towards some of the long-term objectives we had set for ourselves at the Leadership meeting (April 2017). Members also had the opportunity to comment on the revised text in the second semester of 2017.
Review of our external environment: Our mid-term review was also informed by an analysis of our external environment, and notably of the changing political, economic, technological and societal factors. This analysis was conducted by external consultants and is available here for your review: http://www.eu-patient.eu/globalassets/library/strategic-planning/situational-analysis-october-2017.pdf
We have now integrated all the input and we are pleased to share with you the final version, available here.
Many thanks to all of you that contributed to this updated version!