A call for patients to interact with eTRIKS project: help shape the future of how medical research is shared!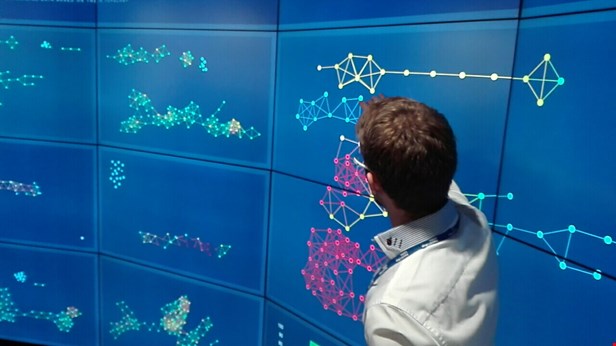 In line with the IMI-eTRIKS event on patient data protection and based on earlier results from patient engagement studies, eTRIKS' goal has been substantiated further to make the patients voice heard even more. One outcome of the discussion games already conducted, was that willingness to share data was dependent on the seriousness of the patients illness. Now the eTRIKS project aims to fuel further patient participation by asking patients to provide their views on this particular point, through a very small survey.
Please find below the text provided by eTRIKS about the survey:
"In the need to offer the right healthcare service for patients the focus should lie on trust, patient influence, education and confidence. One of the critical aspects, and of big concern for patients, is the issue of medical data privacy.
As a patient you want the medical data you share to be as valuable as possible in progressing medical research. On the other hand, you also want to feel confident that your privacy is being assured.
Many studies have demonstrated the importance to healthcare research of the willingness of patients to share data in a transparent and protected way.
A perceived problem for patients is the knowledge and power barrier that exists in their relation with researchers, clinicians, policy makers and funders.
We at eTRIKS (European Translational Information & Knowledge Management Services, an Innovative Medicines Initiative (IMI) project) have developed an interactive discussion game that allows multiple groups with different backgrounds to contribute in a meaningful dialogue about the use of medical data.
One of the main outcomes is the recognition that the greater the severity of disease the higher the willingness to share medical research data. In order to validate this insight, we are additionally undertaking some unique research around the perception and value of data. We are asking for your help in this research by completing the attached short survey and/or distributing in your patient network.
This short survey is designed to have a minimum burden on those participating, while gaining valuable information. We estimate that this will take approximately 2 minutes to complete.
The results of this survey will enable us to improve communications to patients and society and to enforce messages around data sharing to policy makers and funders.
Your support in promoting this survey among your colleges and members will be invaluable in working towards a better understanding of the value of patient data in relation to data privacy concerns. "