EU Cloud in Health Council and EPF Workshop – 8 May 2017, Brussels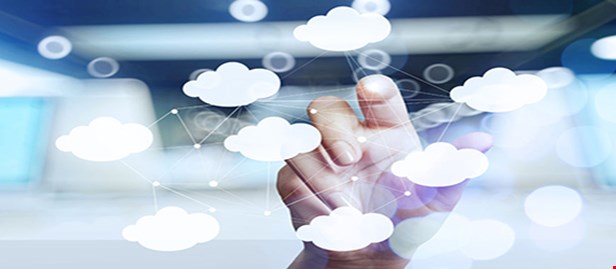 EU Cloud in Health Council and EPF Workshop: Access to health data for better outcomes: Cloud Computing and Voice of the Patient – 8 May 2017, Brussels
On 8 May, the EU Cloud in Health Council will be organising a workshop together with EPF on Access to health data for better outcomes: Cloud Computing and Voice of the Patient.
Who is the EU Cloud in Health Council?
The EU Cloud in Health Council brings together a range of stakeholders in the healthcare community around the world to ensure new cloud and mobile technologies can be safely deployed in ways that help care givers do their jobs better, address rising costs and increase the ability of care providers to reach portions of their communities who are traditionally underserved.
Workshop
This workshop will be an opportunity to have an interactive discussion focused on the following three themes:
Privacy and security of patient health data in the context of new technologies
The ability of new technologies to drive patient empowerment
The ability of new technologies to increase overall patient access to care and better outcomes
The aim of the workshop and any future collaboration is to ensure patient voices and perspectives are adequately taken into account as policymakers and regulators chart a path forward for data usage in a more digital healthcare system.
When and where?
Date: Monday 8 May 2017
Time: still to be confirmed
Duration: 3-4 hours
The workshop will be held at the Microsoft Brussels Executive Briefing Center in Brussels, Belgium
About Cloud and Mobile Computing for Healthcare
Technology providers have in recent years made a significant push into cloud and mobile computing. New advances in computing hardware, networking and other data center technologies are seen by many technology customers and policymakers as the building blocks for the digital transformation of healthcare, enabling scenarios such as (1) telemedicine/remote care and monitoring (2) inexpensive digital image storage, combined with powerful analytics, (3) more collaborative care team environments, (4) "Big data" projects that more fully leverage patient data to help treat and cure and (5) operational analytics that drive better and safer care at and across care facilities, by pinpointing where problems are arising.
Why does Cloud Computing matter to Patients?
Technology providers believe these new technologies can offer patients significant benefits, including greatly increasing access to care (through remote care and monitoring technologies) and empowering patients (by giving them more access to their data and to care providers). This workshop will be an opportunity to further discuss the patient perspective.
Who can participate and how?
All EPF members are welcome to participate. We welcome participants who have expertise either personally or as an organisation in the use of health data and big data and welcome participants that simply want to learn more on this topic.
For practical reasons, the working language of the task force will be English.
To participate, please send an e-mail to katie.gallagher@eu-patient.eu by 30 April.
Please note that travel grants to attend the workshop will be provided by Microsoft to patient group representatives.