Apply now for the EU Health Award!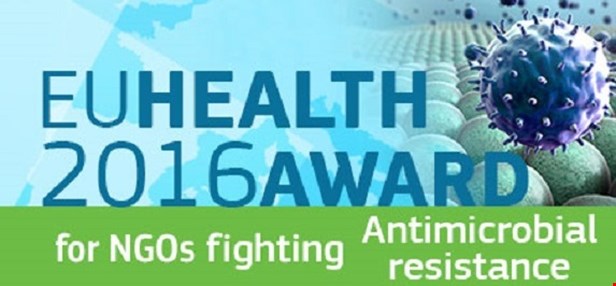 The European Commission's DG SANTE is calling for applications for its EU Health Award, which this year will recognise and reward the efforts and achievements of European NGOs towards reducing the threat to human health from antimicrobial resistance.
What can you win?
Prizes are as follows:
1st prize: 20 000 €
2nd prize: 15 000 €
3rd prize: 10 000 €
Who can apply?
International, European, national and regional non-governmental bodies legally registered in the EU Member States or another country participating in the 3rd Health Programme are eligible (Iceland, Norway, Serbia).
What activities will be rewarded?
Potential activities – targeting the general public, patients, healthcare workers or international organisations - that NGOs carry out could include the following:
Advocacy
Awareness-raising
Education/training
Any other that would respond to the objectives of the protecting human health from AMR.
The call for applications focuses on reducing AMR threat to human health in fields such as:
Prevention of infection
Appropriate use of antimicrobials
Surveillance
Tackling AMR from a specific disease perspective (e.g. Tuberculosis, HIV/AIDS…).
Other initiatives that can reduce the threat to human health from AMR.
How to apply?
You can submit your application online before the 31 July 2016.
More information?
• EU Health Award website: http://ec.europa.eu/health/ngo_award/home/index_en.htm
• Contact mail: SANTE-HPP@ec.europa.eu