Take part in this consensus process about Patients' Preferences!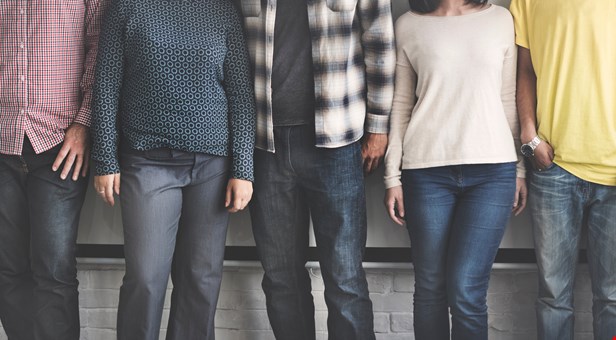 What?
In the context of the COMPAR-EU project (in which EPF is a partner), we have conducted research on how patients value outcomes for specific conditions (T2DM, obesity, COPD and heart failure), and now we would like to invite you to take part in our Delphi consensus process to prioritise the relevance of patients' preferences in terms of outcome measures.
What is a Delphi Study?
The Delphi technique seeks to obtain consensus on the opinions of experts, termed panel members, through a series of structured questionnaires. The questionnaires will be in electronic format uploaded on a specially dedicated platform. There will be an analysis and a follow-up validation workshop.
What is the background of the study and why have I been invited?
As explained before, research on how patients value outcomes for different conditions has been conducted within the COMPAR-EU project. After the literature research, we identified a set of preferred outcomes for patients and with the upcoming questionnaire we would like to rank these outcomes and validate their relevance.
We think that these preferred outcomes should be ranked and measured by patients and their representatives, as most of the articles and reports we have used for conducting the literature research are written by scientists or policy-makers. For us it is of great importance to include the views of patients in our research and, therefore, we encourage you to take part in our Delphi consensus study.
If I take part, what will I be asked to do?
We will invite you to answer two online questionnaires about the relevance of identified outcomes regarding the four conditions, spread over multiple weeks (see calendar below). We respectfully request a maximum response time of 14 days for completion of each round. Then, if you are available and interested to participate, we will be happy to invite you (costs covered, in case of questions ask contact person) to a workshop discussion in July 2018, where we will be validating the results of the questionnaires together with other relevant stakeholders – healthcare professionals, experts, researches and of course – patients and patients' representatives.
Proposed timeline:
| | |
| --- | --- |
| Delphi Round I | Week 18: 3rd May – 17th May |
| Delphi Round II | Week 21: 24th May – 8th June |
| Face-to-Face Outcomes Workshop | Week 28: 10 Jul – 12 July |
We are looking for:
25-30 patients and/or patient representatives for each of the following conditions:
T2DM,
Obesity,
COPD and
heart failure.
Interested in taking part?
If you would like to participate in the consensus process, answer the questionnaires and maybe also attend the workshop discussion in July, please fill in this form by 27 April at the latest.
In case of questions, you can contact Lyudmil, EPF Project Officer, at lyudmil.ninov@eu-patient.eu.