Call on Payers to Improve Patients' Access to Medicines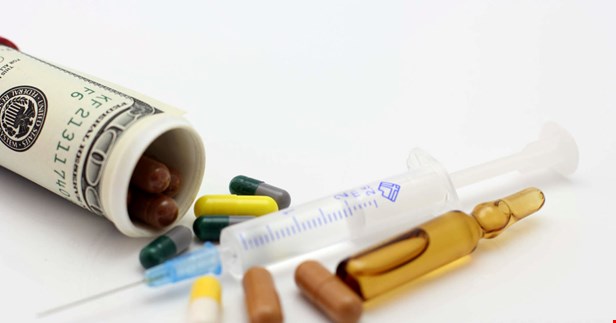 A third of patients do not have access to the orphan medicine that they need and another third only have access after waiting years. More recently, some important medicines are not being made available because of their high prices & high impact on healthcare budgets.
In 2015, the European Patients' Forum (EPF) and EURORDIS launched a call on the national authorities responsible for medicines pricing and reimbursement within EU Member States to collaborate on medicines pricing at a European level, all with the aim of improving patient access to medicines.
EPF and EURORDIS are asking these authorities to create mechanisms of European collaboration that would improve access in Europe by:
Creating a European table for price negotiation
The increasing number of rare disease therapies approved is good news for patients and public health but it puts pressure on national healthcare budgets. Wider access to orphan medicines needs to be reconciled with the need to make health systems sustainable. Our common objective should be more, better, cheaper treatments that are available faster.
Today, European approval of an orphan medicine is given at EU level and the main incentive for companies developing orphan medicines (EU market exclusivity) is granted across all 28 Member States. However, decisions on whether medicines should be paid for are made at a national level. These assessments are disconnected from each other and from the European Medicines Agency centralised regulatory process for orphan designation, scientific advice and marketing approval, as well as from the European collaborative mechanism on health technology assessment (HTA) for scientific early dialogue and common assessment reports. These disconnections do not produce a rational outcome; a huge waste of time and money can be overcome with a more collaborative approach.
Decisions on reimbursement of a medicine should remain with national authorities but there should be pan-European collaboration. EPF and EURORDIS are therefore calling on national pricing & reimbursement authorities to create a European-level table for price negotiation. This table will enable national authorities to take a collaborative European approach to negotiating the prices of medicines with pharmaceutical companies, rather than one that is fragmented across different countries, or even at the regional or hospital level.
This table could first be established by a core group of willing Member States and then progressively integrate more countries. Belgium, Luxembourg and the Netherlands have already taken the first steps, while several other Member States (Austria, Italy and Portugal) have expressed an interest in forming part of this initial core group.
A European collaborative approach to price negotiation would address sustainability issues around medicines, improve patient access and accelerate market access, thereby improving patient health outcomes.
Life-cycle data
The production of reliable data on new medicines should no longer be primarily for the purpose of marketing authorisation, gathered mostly if not exclusively before approval. Data should be approached as a continuum and gathered throughout the life cycle of a medicine: before/ after approval and during both R&D and patients' real-life use of the medicine.
Payers (entities responsible for the finance or reimbursement of health care) want to know what they are paying for; reducing the level of uncertainty around the value of a medicine is only possible through European collaboration by linking the clinical value of the medicine, the additional evidence generated, the number of patients to be treated and the price.
Supporting early dialogue between payers and industry
All stakeholders now recognise the benefit of early dialogue between the companies developing a medicine and the EMA/ health-technology-assessment bodies. With this call, EURORDIS and EPF are promoting the idea that payers should participate as observers in this early dialogue and that they should also develop their own early dialogue with companies. This early dialogue enables payers to better understand the specific issues around a disease and a product so that they can anticipate concerns for their decision making process, consequently helping to bring medicines to patients faster.
EPF and EURORDIS therefore call on national authorities to participate in and support the development of such early dialogue through mechanisms such as the Mechanism of Coordinated Access to Orphan Medicinal Products (MoCA). 5 companies have already engaged in dialogue regarding new products through the MoCA and more pilots will be initiated in the coming months.
Contact Information: Kaisa Immonen-Charalambous, EPF Director of Policy
Read the full EPF/EURORDIS call here.