EPF & Medicines for Europe Seminar (Brussels, 31 May)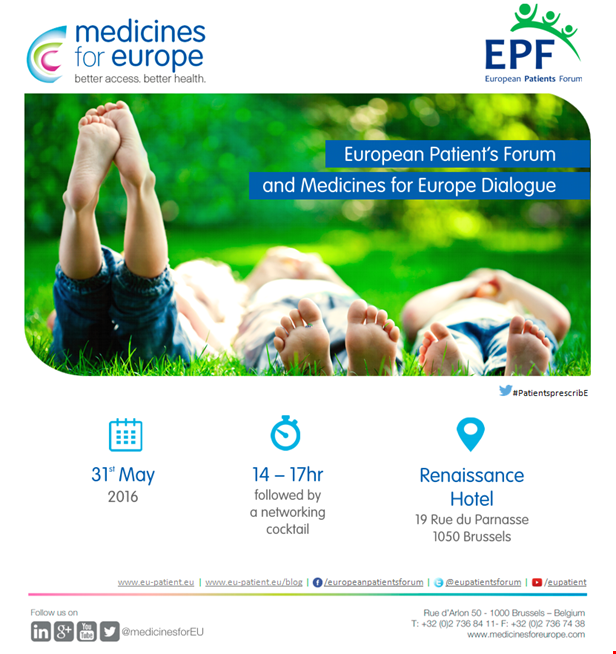 EPF and Medicines for Europe (formerly EGA, European Generics Association) are organising a first structured dialogue between their respective members.
Objective: This exploratory meeting aims to provide a space for discussion on generic, biosimilar and value added medicines sectors and on how to optimise efforts for better access to high quality medicines.
We warmly encourage you as patient leaders to attend this seminar and contribute with your questions and perspective.
When? 31 May 2016, 14:00 - 17:00, cocktail reception to follow
Where? Renaissance Hotel, 1 Rue du Parnasse, 1000 Brussels
Who can attend? Members of EPF, Members of Medicines for Europe
What? A draft agenda is available for download below.
How about the logistics?
All travel and accommodation expenses will be covered. Please note that the EFPIA Think tank will take place the day after, so make sure you write this down in your diaries!
Interested?
To register, please click here.
Background information
EPF already organises structured dialogues with other trade associations, such as EFPIA and MedTech Europe several times a year. This is the opportunity for patient organisations and the industry to engage in dialogue on EU issues in the area of health, innovative medical research and medical devices.
More information on our cooperation is available here.