A European Council for Health Research including a patient perspective?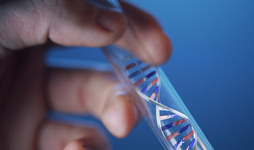 EPF Executive Director, Nicola Bedlington, gave a presentation on the importance of patient involvement at the Conference "Future of Health Research and Health Innovation – the need for strategic action" on 23 May. The meeting set out to examine the need for a pan European strategic platform for health research in the framework for the next EU research programme HORIZON 2020.

The meeting explored the idea of setting up a European Council for Health Research (EuCHR). It would provide scientific leadership to EU programmes in health research. The importance of meaningful stakeholder involvement in such a construct was acknowledged throughout the meeting.

"A coherent, strategic and coordinated research agenda requires meaningful patient involvement and concerted action to ensure equitable access to innovation. Research in isolation will not help patients. A holistic approach is needed that blends innovation in all its guises, patient empowerment and a robust public health framework", stated Nicola Bedlington.

The next step for EPF consists in the work on the European Health Policy Forum. We will ensure that HORIZON 2020 is a powerful and strategic instrument that is fit for purpose and delivers for citizens and patients across Europe.

More news on this will appear in future issues of the EPF newsletter.