A toolkit to help you make your way through the Cross-Border Healthcare Directive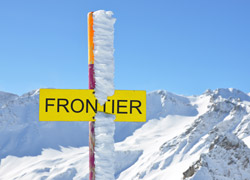 EPF sees in the Cross-border Healthcare Directive the potential to reduce health inequalities for patients in access to healthcare. We have developed the EPF "toolkit" including a set of recommendations and guidance on the Directive to help you make your way through it. The purpose of the guidance is to provide basic information about the Directive's content, and the rights it provides to patients. It also aims at highlighting areas where patient organisations can contribute to the implementation of the Directive at national level.

The recommendations aim to provide the authorities and bodies in EU Member States tasked with the transposition and implementation of Directive 2011/24/EU with a set of recommendations to ensure that this Directive, as intended, brings tangible benefits for patients and represents a step forward for high-quality, safe, equitable, patient-centred healthcare throughout the Union.

At EPF, we believe that many aspects of the Directive can be built upon to achieve better quality care for all patients - such as stronger European cooperation in the crucial areas of quality and safety, HTA, eHealth and rare diseases. We will monitor closely the implementation of the Directive, including raising awareness in the patient communities across the EU on the new legislation and supporting patient organisations' involvement at national level.

Clickhere to know more about our work in the area of Cross-Border Healthcare.