An international survey on patient involvement in HTA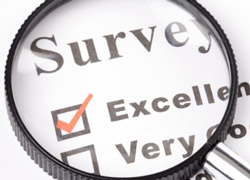 If you seek to develop and promote Health Technology Asssessment (HTA), we invite you to take part in a survey initiated by the Health Technology Assessment International (HTAi). This study focuses on patient involvement in this area as patients have a unique knowledge and expertise to provide valuable insights to the decision-making processes. This is a three-stage survey that aims at developing international consensus on a set of values and quality standards for involving patients in HTA.

The three steps are likely to occur during January-March 2014. You can already complete your online responses to this first stage by 26 January 2014.

Each stage should take less than 10 minutes to complete. Please pass the link to this survey on to any patient involved in HTA.

Link to the survey: https://www.surveymonkey.com/s/HTA_pat_involve_standards.
If you have any questions about this survey, please contact Karen Facey on pat.standards@btinternet.com, or +44 789 414 3931.

This is highly complementary to EPF's work on HTA, for more information on this please go to this section or contact Liuska Sanna at liuska.sanna@eu-patient.eu.