Biologics and Biosimilars Exploratory Meeting in Brussels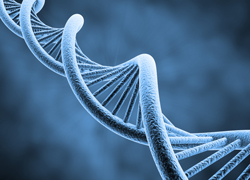 On 27 September, EPF attended a meeting bringing together health professionals and patient groups to discuss the challenges and potential of biologics and biosimilars, particular in the current economic climate and-some of the pharmacovigilance and safety issues linked to biosimilars. The event was organised by MSD and Amgen. For a copy of presentations made at this meeting, please contact the EPF secretariat.

Over the last 18 months, EPF has also contributed to an information paper on biosimilar medicines. It was developed in the context of the European Commission Work Project on Access to Biosimilars – Process on Corporate Responsibility in the Field of Pharmaceuticals. The subgroup "Information" was formed by volunteers from EPF (European Patients Forum), CPME (Standing Committee of European Doctors), ESIP (European Social Insurance Platform), AIM (Association Internationale de la Mutualité), AT (Austria), EGA (European Generic Medicines Association), EFPIA (European Federation of Pharmaceutical Industries and Associations) and EuropaBio (The European Association for Bio-industries).
This paper includes a Q&A directed to patients and will shortly be available on the EPF website.