Clinical trials: 731 amendments tabled by MEPs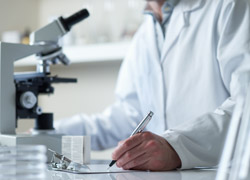 MEPs have tabled 731 amendments on the draft report of Glenis Willmott MEP (S&D, UK) regarding the European Commission's legislative proposal for Clinical Trials. EPF will now analyse the amendments to take our recommendations forward.
EPF broadly supported the draft report of MEP Willmott published on 31 January 2013. It introduced several improvements to the Commission's proposal to strengthen the protection of trial subjects and to increase the transparency of clinical trials information and results, in line with our positions.
The rapporteur also recognised the importance of patient involvement in assessing clinical trials. She put forward a more concrete proposal from that of the Commission. This resulted in mandating patients' involvement in ethics committees and requesting the Commission to develop guidelines for this involvement at EU level.
Ms Willmott also took on board EPF's positions regarding information to patients and informed consent. She strengthened the provisions concerning information to patients in the text. She also stated that requirements for informed consent should now be assessed jointly by member states rather than separately. Moreover she added that these requirements should be based on guidelines developed at EU level to ensure patient-friendly information.
The vote in the ENVI committee has been postponed to 29 May due to the large number of amendments tabled. EPF is analysing them in detail and will liaise with key MEPs regarding our recommendations.
Links to the documents: