Closing the Renewing Health project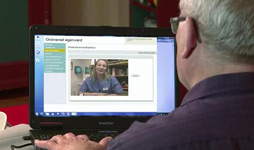 The four-year project Renewing Health is coming to an end in November. Various workshops will be organised to share the projects' results. EPF participated as co-manager of the User Advisory Board in this project partially funded under the ICT Policy Support Programme of the European Commission.
Since 2010 RENEWING HeALTH is evaluating telemedicine services for patients with three of the most common chronic conditions: diabetes, cardiovascular diseases and Chronic Obstructive Pulmonary Disease (COPD).
To do so, the consortium has implemented large-scale real-life test beds of innovative telemedicine services using a patient-centred approach and a common rigorous assessment methodology.
The ultimate goal is to demonstrate that telemedicine-based services can improve quality of life, enable patient empowerment while optimising the use of resources in healthcare provision.
By January 2013, more than 6600 patients had already been recruited, which is more than 92% of the target population. All the pilots will finalise their follow-up in October 2013.
Most of the project results are only expected to be disclosed in 2014. The reason lies behind the restrictions set by the scientific journals which accept for publication only unpublished data. The first available results have already submitted for publication and only seven pilots are expected to have analysed the data before the end of this year.
These available results will be disclosed at a workshop organised on 8 October (11.15 – 13.00) in Brussels during the Open Days 2013, the European Week of Regions and Cities. Click here for more details.
Another workshop under invitation is planned by the Renewing Health User Advisory Board in the afternoon of 8 October at the same venue. Representatives of user organisations of patients, health professionals, and health care providers will attend this meeting to discuss some of their key findings from the viewpoint of European users and a decision-making perspective.
For more info please contact EPF Senior Programme Officer Walter Atzori at walter.atzori@eu-patient.eu.