Commission nominates patient representatives in Pharmacovigilance Committee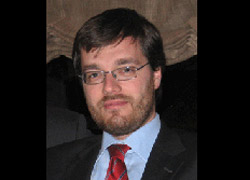 On 28 February 2013 the Commission appointed representatives of patient organisations and healthcare professionals to the Pharmacovigilance Risk Assessment Committee (PRAC) of the European Medicines Agency (EMA). EPF is proud to see one of our board member sitting on this Committee responsible for assessing and monitoring safety issues for human medicines.
Albert Van der Zeijden, member of theInternational Alliance of Patients' Organizations (IAPO) has been selected as member of the PRAC to represent patients. Our Board Member, Marco Greco, who represents the European Federation of Crohn's and Ulcerative Colitis Associations (EFCCA) will act as the alternate member. Their mandate will last for a period of three years starting on 1 March 2013.
"It is not only important to represent patients in such committe, it is symbolic. It means that patients' advocacy has now entered a new dimension. This is the recognition of many years of work of many persons, many volunteers. Our voice is not only listened, but listened in the right place", reacted Marco Greco.
Until now, the PRAC has been working without representation of the patient's perspective. The Committee was established in July 2012 by the new EU pharmacovigilance legislation and replaced the previous Pharmacovigilance Working Party. Now it can be considered fully functional.
The patient representative will play the key role of patient advocacy. He will have to ensure that the deliberations of the Committee take into account patients' needs. Public safety communications on individual medicinal products, for example, should consider specific patient requirements. Besides advocacy the new representative will act as an important liaison role with the patient community.
We would like to congratulate both Albert and Marco for the nomination to this important committee.