EIP-AHA: From plan to action
European Innovation Partnership on Healthy and Active Ageing (EIP-AHA)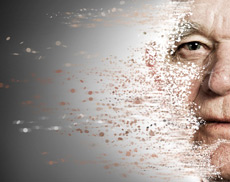 On 3 April, DG SANCO held the conference of the European Innovation Partnership on Active and Healthy Ageing: "From Plan to Action" in Brussels. The title speaks for itself: the objective was to present the Strategic Implementation Plan of this pilot European Innovation Partnership, to provide information on the next steps and allow stakeholders willing to put the plan into action through working together in close collaboration.

Nicola Bedlington, EPF Executive Director, said: "The Partnership can contribute to our vision of high quality, patient-centred, equitable healthcare throughout the European Union. To do so, it needs to include the human dimension. Innovation has to be used to enable patients to be in the driving seat, working in concert with their valued health professionals, joining up all the dots to provide a truly patient-centred approach."

The filming of the sessions is available here.

Ageing is a theme of particular importance from EPF's perspective. EPF provided a strong patients' contribution to the Commission's consultation on the pilot EIP-AHA. EPF President Anders Olauson was represented on the High-Level Steering Group which, during 2011, drafted the Strategic Implementation Plan for the partnership. In this context, together with the Polish Patients' Forum (FPP), EPF organised a conference on the rights and needs of older patients to exchange experiences and insights with stakeholders at EU and national levels. A report resulted from this conference and can be found here.

The documentation can be found on thePartnership website, which includes a "guide" document and "frequently asked questions". Documentation on the call for commitments is available here.

The deadline for expressing a commitment to be involved in a specific action linked to the Partnership is 31 May

The Commission has also launched on 3 April a "Marketplace for innovative ideas", an interactive online platform. It is open to all stakeholders willing to get involved in the Partnership but who are not yet ready to submit a commitment to a specific action.