EPF Strategic Planning Working Group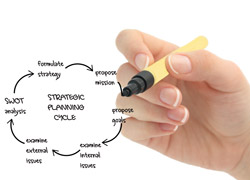 EPF has initiated a process to develop a new Strategic Plan for our organisation from 2014 to 2020, which is the next EU programming period. This will be a critically important period for patients as EPF will make its best to engage effectively and influence developments impacting on the lives of EU patients. The process started with a Strategic Planning Seminar following our AGM in April, which resulted in valuable reflections and ideas from our members. During the course of this summer the secretariat team has been further working on this material, to arrive at a draft framework document with proposals and open questions that will lead to the development of the Strategic Plan itself.

It was agreed at the seminar that EPF should set up a small working group made up of appropriate representatives of its members. The board will decide on the composition of the working group at its next meeting on 13 September 2012. This group will support the process moving forward and provide input and expertise to develop the draft Plan. This will then be circulated to the broader membership for wider consultation during the early part of 2013, and we will also discuss it with selected health stakeholders and allies.

Our aim is for this Plan to be adopted at our next AGM in 2013.

For further information please contact Nicola Bedlington at nicola.bedlington@eu-patient.eu.