EPF advocates a patient perspective on data protection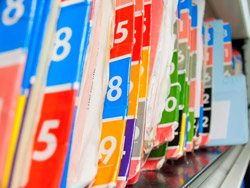 Protection of personal data matters to patients. Patients' health and genetic data are sensitive information which requires a high level of protection to ensure they are not unnecessarily disclosed. At the same time, the smooth sharing of these data is absolutely crucial for the good functioning of healthcare services, patient safety, and to advancing research. For this reason, EPF is preparing a position paper with its membership to advocate a patients' perspective on the proposal for a regulation on personal data protection.
In January 2012 the European Commission published a proposal for a Regulation on data protection which is to replace the current framework on data protection (Directive 95/46/EC). Following this, EPF held a first round of consultation with its membership to gather preliminary views on the proposal.
The proposal is designed to provide a stronger and more coherent framework on data protection. It is intended to encompass all areas including healthcare and research, and is technology neutral to apply both to paper based and computer based data. It also provides a definition of health data, and also includes genetic data in the category of sensitive data. As a rule, processing of personal data concerning health or genetic data is prohibited except for the grounds and under conditions listed in the regulation – which allow for the processing for healthcare provision, public health, research, and other reasons of legitimate interest.
The proposal provides for essential individuals' rights as regard access to data, transparent information about processing, and right to be forgotten or to erase data. One of our key focuses is to ensure that these rights which apply to patients are effectively implemented, with patient friendly information and transparent processes.
The draft regulation also defines obligations of data controllers. A crucial issue is to ensure that how to apply these in healthcare and research is clear. Besides the right balance needs to be reached between ensuring confidentiality of data while allowing their availability and sharing for essential purposes.
EPF will soon launch a second member consultation in order to adopt a finalised position on the draft Regulation and will liaise with the EU institutions in the coming months. The draft report of the Committee on Civil Liberties, Justice and Home Affairs committee (LIBE) of the European Parliament is due to be presented in November 2012. The discussion will then continue end of 2012/ beginning of 2013, with the vote in LIBE committee in March or April 2013 (indicative date).