EPF brings a European perspective to Belgian healthcare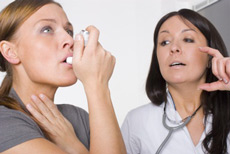 Nicola Bedlington, EPF Executive Director, introduced a European perspective on 17 April at the Belgian Pharmaceutical Conference 2012 in La Hulpe, Belgium. During her presentation, she valued meaningful patient involvement and empowerment in healthcare through two main projects of EPF: Value + and EUPATI.
Organised by both the Belgian Association of Pharmaceutical Physicians and Pharma.be, this conference aimed at translating a strong resolve to build the future of the Belgian healthcare system. The focus was "the impatient patient". Impatience is inherent to patients, mostly because of their medical needs. They are at the centre of healthcare but their possible contribution is not taken enough into account in healthcare policy.

Nicola Bedlington described the Value + project and the Value + model where it is said that patients have to take an active role in healthcare because of their specific knowledge and relevant experience as patients. Their involvement must be planned, appropriately resourced, carried out, and evaluated according to the values of all participants. To do so, the project led to the publication of a handbook and toolkit to provide information and experience on good practice relating to patient involvement in EC projects.

She also outlined the project EUPATI - European Patients Academy on Therapeutic Innovation – funded by IMI and led by EPF that aims to educate patient advocates and lay public about therapeutic innovation. Indeed patients want and need more information but are unaware of research & their role. Moreover patient advocates play a key role in providing information, but may lack education and training to participate in research. This unprecedented collaboration of patient organisations, health professionals, health tech experts, health NGOs, pharma industry will allow patients to understand more and thus contributing to the multiple facets of evidence-based new medicine.

One of the mean sessions was devoted to clinical research in Belgium as it is an important country for the conduct of Clinical Trials. More than a drug becoming available at the pharmacy, clinical studies provide additional employment and in Belgium. Besides for patients participating in clinical trials, this means early access to drugs that are prior tested on their safety. EPF has been deeply involved in Clinical Trials at EU level. We broadly agree with the aims of the Commission's proposal to be published by September 2012 in this future EU legislation framework. However EPF has argued that from a patients' perspective, certain aspects such as equitable access to high quality information regardless of which Member State a patient lives in should be harmonised at EU level. Furthermore, EPF has called for patient involvement across clinical trials, including representation on ethics committees, and better access to treatment post-trials. Finally, we have contributed input to the question of clinical trials conducted in countries outside the EU – both to the Commission and via our work with the European Medicines Agency. EPF's views are set out in our responses to the Commission's public consultations. More information on clinical trials.