EPF exchanges views on Medical devices with the European Commission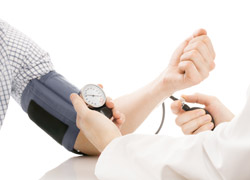 EPF wrote a letter in late April to Consumers Affairs Commissioner Neven Mimica to ensure the Commission's support of the Parliament's first reading position adopted on Medical Devices. His office reassured us that patient safety and transparency were well taken into account in the review process.
As mentioned in a previous article (link), EPF welcomed the Parliament report in April as it proposes a series of measures that we strongly support. We believe it will contribute to establishing a patient safety culture and to improving quality of devices. The Consumer Affairs' Directorate Office, on behalf of Mr Mimica who was on electoral leave, affirmed their consideration of patient safety and transparency in this revision.
We further expressed our concern about the re-use of single use devices as we think that further work needs to be done in this area. We ask the EU institutions to regulate this practice to ensure devices are only reprocessed when it is proven safe for patients, and with clear standards.
"The principle of highest and uniform level of health protection has also driven our examination of the European Parliament amendments concerning the reprocessing of single-use medical devices. As safety and innovation are mutually supporting aspects of the promotion of public health, we have also taken into account that Europe needs to remain a place where safe and innovative medical devices can reach the market in a timely and effective manner, for the benefit of patients and healthcare professionals" replied Mr Mimica's office.
We are satisfied that the European Commission sends this strong signal to patients that upholding our right to safe and high-quality care is a priority for the EU. The European Parliament will nominate a new rapporteur after the EU elections and we will continue to work closely with him/her to ensure that the patients' voice is included until implementation of this Regulation.
Contact: Laurène Souchet, EPF Policy Officer, laurene.souchet@eu-patient.eu.