EPF prepares a position statement on Medical Devices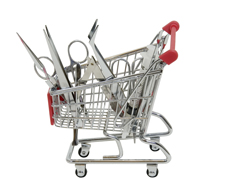 EPF is currently consulting its membership to prepare a formal position statement on Medical Devices. We will provide compelling patient evidence in this debate of vital importance for the patient community.
Medical Devices encompass all articles, materials and apparatus that are used for the diagnosis, prevention, monitoring, treatment or alleviation of diseases and disability, from simple bandage to x-ray machines or pacemakers. They can provide a major contribution to the life expectancy and quality of life of patients.

The European Commission released aproposal for a Regulation on Medical Devices and aproposal for a regulation on In Vitro Medical Devices in September 2012. They will replace and update the Council Directives on Medical devices, active implantable medical devices and in vitro medical devices which were adopted in the 90s. In the coming months, the European Parliament and the Council will examine and vote on the commission's proposals.

The revision of the current framework is a unique opportunity to improve patient safety through stronger provisions on clinical evidence and vigilance, as well as better traceability of devices and strengthened assessment procedures. The proposal also aims to provide greater transparency on medical devices for patients. "We are keen to provide input and ideas on how to achieve this and to foster patient involvement in decision-making about these products that play a vital role in the daily lives of patients to manage their conditions" says EPF Policy Officer Laurène Souchet.

EPF is currently consulting its membership to adopt a position statement by end of February at the latest.
More information:
The European Parliament has named MEP Dagmar Roth-Behrendt (S&D, Germany) as rapporteur for this dossier
The Environment, Public Health and Food Safety committee (ENVI), responsible for this dossier, is due to examine and vote the report in the first part of 2013, while the indicative date for the plenary sitting is September 2013
MEP Peter Liese (EPP,Germany) will be the rapporteur for the proposal for a Regulation on in vitro Medical Devices
The full list of shadow rapporteurs from the different parties in the European Parliament can be found here.
For more information, please contact Laurène Souchet, EPF policy officer.