EPF prepares recommendations on the rights and needs of older patients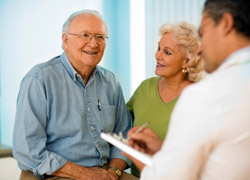 EPF is preparing a position paper on the rights and needs of older patients, due to be released in February after a full consultation with our membership. The statement will build on our work since 2010 on this theme, including our input in the Innovation Partnership on Active and Healthy Ageing and our flagship conference in Warsaw in July 2011.The EPF Position paper will provide recommendations for the EU institutions and Member States to work together towards meeting the needs of older patients and upholding their rights across Europe. Indeed, as the general population is ageing, many chronic diseases become more prevalent. Patients with chronic diseases developed at a younger age are also living longer, thanks to modern medical treatments.

Older patients develop specific needs and are confronted with unique difficulties in addition to facing obstacles common to patients with chronic diseases of all ages. Older patients are also a resource, as they have experience of dealing longer with multiple chronic conditions, and can play a valuable educational and peer support role. Our position will aim at providing a strong patients' perspective in current and future initiatives on ageing and on chronic diseases.

Our statement will focus on the changes that are necessary in the health care systems to face the challenge of demographic ageing, while ensuring the long-term financial sustainability, and upholding older patients' rights to access safe and high quality healthcare that takes into account their unique needs.

For more information, please contact Laurène Souchet, EPF policy officer.