EPF to voice patients at EFPIA Think Tank event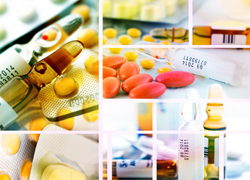 Nicola Bedlington and Kaisa Immonen-Charalambous participated in the European Federation of Pharmaceutical Industries and Associations (EFPIA) Patients' Think Tank on 5th July 2012. This event is the occasion for Patients' organisations and the pharmaceutical to have a dialogue on EU policy issues in the area of health and innovative medical research.
A special session took place on ensuring access to medicines and therapies in times of austerity. It focussed on the consequences of the current economic crisis and budget constraints for access to medicines and therapies in Europe, for demographic developments, for the impact of international institutions (DG ECFIN, IMF and ECB), and for dilemmas for patients and industry's contribution.
Jim Attridge, Imperial College, London, UK gave a presentation of the current crisis and consequences for patients in terms of access to innovative medicines. Christoph Thalheim from the European Multiple Sclerosis Platform addressed the current tendencies in Europe to undervalue medical needs and overstress cost containment. Finally Thomas Bols from Merck Serono described the ways in which the pharmaceutical industry can contribute.
A number of break-out sessions then took place to examine the core issues and to propose recommendations from the perspective of patients and industry.
The afternoon session focussed on the activities of EFPIA's Trust, Reputation and Compliance Policy Committee. It was followed by an update on EU developments in relation to the Data Protection Directive, the implementation of the Falsified Medicines Directive and the Water Framework Directive

For a copy of the presentations made during this session or more information please write to Nicola.Bedlington@eu-patient.eu