EPF welcomes the proposal for a new EU framework on Clinical Trials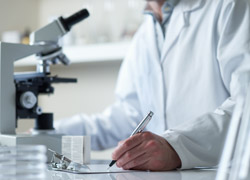 EPF welcomes the proposal for a new Regulation on Clinical Trials on medicinal products for human use adopted in July by the European Commission. The proposed Regulation will replace the controversial EU Clinical Trials Directive 2001/20/EC, which, although it introduced important provisions to protect patients participating in clinical trials, has been widely perceived as having had an overall detrimental effect on the conduct of clinical trials in Europe.The draft Regulation proposed by the Commission is an important step in the direction of a much needed simplification and standardisation of clinical trials administrative processes. Indeed the legal form of a Regulation provides an important harmonising effect as it will eliminate the need for transposition into national laws and will enable the planning and conduct of clinical trials, including multi-national ones, on the basis of one common regulatory framework, rather than on the basis of a "patchwork" of 27 national frameworks.

In addition the commission proposes a more risk-adjusted approach that, while continuing to uphold patient safety, aims to tailor regulatory requirements more accurately to the actual risks of a trial (e.g. depending on whether a trial is to test a completely new medicine or one that has already been approved ). Patient safety is paramount to EPF; similarly, the effectiveness of the clinical trials framework throughout the EU is of fundamental importance, as ultimately it impacts on the development of new and improved treatments responding to unmet medical needs. A good regulatory framework therefore incorporates and balances all relevant stakeholder inputs and expectations, holding these in a creative tension, not an overly rigid, stifling framework.

EPF will now analyse the draft Regulation in detail and circulate a full briefing to our members shortly, together with a consultation for a formal position statement.

Previous EPF position statements and consultation responses are availablehere.