European Health Policy Forum focuses on research priorities and investing in Health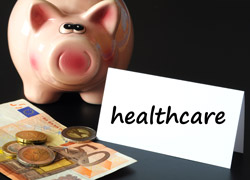 EPF attended the meeting of the EU Health Policy Forum on 9 April. The forum meets twice a year in Brussels and this time it focused on health investments and recent policy updates. EPF is part of this forum to ensure the EU's health strategy responds to patients' concerns.
The first part of the meeting focused on 'Investing in Health', a European Commission Staff Working Document which was released as part of the so-called Social Investment Package on 20 February 2013. The package aims to help member states use their social and health budgets more effectively by promoting best practices and providing guidance. The "Investing in Health" document establishes the role of health as integral to the Europe 2020 strategy.
EU presidency representatives from Ireland and Lithuania gave updates on their health-related priorities. Updates were also provided on the new health programme (2014-2020) and the commission activities on anti-microbial resistance.

In the afternoon, the Commission presented its parts regarding future EU Public Health Research Priorities and Planning, and the Forum discussed its contribution. Policy updates were given on tobacco, chronic diseases, and the European Innovation Partnership on Healthy and Active Ageing.
The EU Health Policy Forum brings together 52 umbrella organisations representing European stakeholders in the fields of public health and healthcare.
Its mandate is as follows:
to review the EU's work in various areas of public health and adopt recommendations;
to respond to Commission consultations and assist in organising consultations;
to enable the exchange of views and experiences on a wide range of topics;
to assist in implementation and follow-up of specific initiatives.
The EU health policy forum Secretariat will prepare a draft discussion paper on "investing in health" for consultation. EPF will circulate this for comments among our members.
More information is available here: http://ec.europa.eu/health/interest_groups/eu_health_forum/policy_forum/index_en.htm
The agenda of the meeting is available here: http://ec.europa.eu/health/interest_groups/events/index_en.htm