European Parliament officially adopts the report on Medical Devices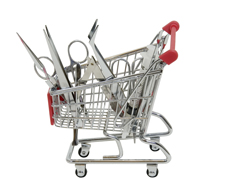 On 2 April 2014, the European Parliament formally adopted in plenary the report on Medical Devices that was discussed in October 2013 by 541 votes to 19, with 63 abstentions. MEPs also adopted the report on in vitro diagnostics devices, where we are more concerned by provisions on generic testing.
MEP Dagmar Roth Berhendt (S&D, Germany) who was the rapporteur of the dossier, regretted in the press conference preceding the vote that the discussions in the Council are not advancing more swiftly. She flagged that the current legislation, dating back from the 90s strongly needed to be revisited, not only because of the PIP breast implant scandal. She stressed particularly the work of the Parliament to improve the functioning and medical expertise of notified bodies which are in charge of giving certification to medical devices.
EPF would like to reiterate its support for the work done by MEP Roth Berhendt the European Parliament in this dossier towards ensuring safer devices and more transparency. Our position on the adopted text is summarised here.
"We urge the Council to give priority to its work on the medical devices Regulation to ensure patients can benefit from provisions to improve safety of their devices, availability of information, and a better vigilance system that allow for patients' reporting of incidents as soon as possible" said EPF Director Nicola Bedlington.
In Vitro Diagnostics Devices


The report on in vitro diagnostics devices was also adopted on 2 April. EPF welcomes overall the report drafted by MEP Peter Liese (EPP, Austria) but is concerned by provisions on genetic testing.
We believe direct sale to consumer of genetic test needs to be better regulated to ensure high quality of these tests and appropriate information to patients. We are however concerned by some provisions – i.e. that allow only medical professions to carry out these tests, ask for mandatory written consent and set obligations to receive genetic counselling before a genetic test is carried out. These may be too stringent and may negatively affect patients' access to timely diagnosis.
We urge the Council to review these provisions with appropriate consultation on stakeholders including health professionals and the patient community. This is an important new arena of knowledge for many patients and EPF will reflect on how best to support these developments
Next Steps
The European Commission will give an opinion on the amendments adopted by the European Parliament within 4-5 weeks of the vote.
The Council is now discussing the Commission's proposal to adopt a common position, though it is currently unknown when that will be achieved.
A new rapporteur will be nominated at the European Parliament for the Medical Devices Regulation after the EU election.
For more information, please contact EPF Policy Officer Laurène Souchet at laurene.souchet@eu-patient.eu.