First phase of data collection complete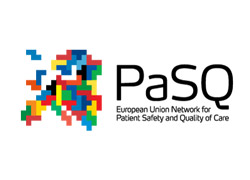 EPF coordinated the collection of data process under the European Union Network on Patient Safety and Quality of Care (PasQ) Joint Action. This first phase ended on 28 February 2013 and compiled a good number of practices.
The objective of the data collection was to gather good practices in patient safety and quality management at the clinical and organisational levels. The collection was held among all the countries participating in the joint action, through the National Contact Points and the European stakeholders.
The gathered knowledge will be shared and implemented through the 'Exchange Mechanism'. This framework uses different learning and exchange methods to spread the knowledge about the selected good practices within the member states.
This data base will remain open until the end of the project as the process in itself continues. Patients, health authorities and professionals, as well as other interested parties are still welcome to share their valuable experience.
To provide data, you can follow this link and you will need to open an account and log in. For more information, you can contact Cristina Padeanu, Project Officer.
The detailed results of this data collection will be soon available on www.pasq.eu.