Follow us and make THE patients' voice loud!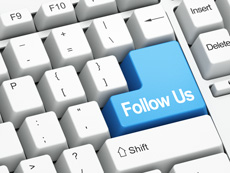 EPF launches into the social media sphere! We want to make sure you have the opportunity to connect with and contribute to our work, to understand the dynamics of our policy and project work to patient-centred healthcare and, most importantly, to promote unity across the EU patients' movement.
Blog

At EPF a crucial value and way of working revolves around transparency. The EPF blog will add more depth and richness to the communication of our work by providing contextual information and new angles to a specific policy or project area. We will welcome our members as invited guests to link their own experience as a patient organisation to our work.

Follow our blog posts and comment them!
Facebook


Look at our Facebook page and become a fan! You will find photos & comments of our last news. Keep up to date on what's happening at EPF!

Become a Fan of European Patients' Forum
Twitter


Receive updates on the latest news of EPF. Twitter is monitored weekdays from 9:00 a.m. to 5:30 p.m. (PT). Have a question? Follow us and ask.

Follow European Patients' Forum on Twitter: @eupatientsforum
YouTube


Watch the latest footage from EPF; seminars, Board election, project presentation and interviews.

Subscribe to our YouTube channel

By launching the debate on our blog posts, looking at our videos on YouTube, becoming a fan on Facebook or following our tweets on Twitter you can make sure that you hear the latest news first on the patients' perspective on EU healthcare policy developments.

These tools are for YOU. And YOU are invited to use it, to make it, to transform it! We look forward to working with you!