Good Governance in the Pharmaceutical Sector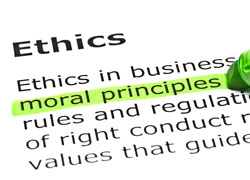 On 2 July, EPF co-hosted a meeting in Brussels that presented the Guiding Principles of Good Governance in the Pharmaceutical Sector. We were very active in the Commission Working Group that developed these Guiding Principles and they were endorsed by our board last November.Transparency is a core value of EPF, and also a criterion for membership: "EPF members' organisations should generally disclose their sources of funding and generally make available their audited financial accounts."

We have strongly encouraged all EPF members to read these Guiding Principles and ensure that our members' organisations are also leading good practice in ensuring patient groups work to the highest standards of transparency, independence and ethics.

We can anticipate continued scrutiny in the way that we all work with industry and other health stakeholders. These Guiding Principles enable us to fulfil the expectations of the public and fellow stakeholders.

Our membership officer will be reviewing this with each of our member organisations in the autumn.

For more information about the process and the Guiding Principles please go to http://ec.europa.eu/enterprise/sectors/healthcare/competitiveness/process_on_corporate_responsibility/platform-ethics/index_en.htm.

For further information, please contact Nicola Bedlington, EPF Executive Director, at Nicola.bedlington@eu-patient.eu.