Joint Action on Patient Safety and Quality of Care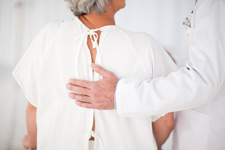 The European joint action on patient safety and quality of care (JA PaSQ) formally started in April 2012, with a kick-off meeting taking place at the end of May. During the last months, the partners have developed the detailed work plans of the different work packages, developed a glossary of terms and conceptual framework as well as draft questionnaires were gathering information.
The Joint Action aims to support the implementation of the Council Recommendation on Patient Safety (2009) and strengthen the permanent cooperation between EU Member States, stakeholders and international organisations on quality of health care, including patient safety and patient involvement. The Action will build on the experience of the EUNetPaS project (2008-2010) which established patient safety platforms in several MS, as well as taking into account work done by other relevant projects and initiatives.
Specifically, the Joint Action will map and identify good practices in patient safety and quality of care across the EU, and implement a selection of good practices in select Member States, according to the agreed criteria such as evidence base and transferability. Furthermore, the Action will reflect on principles of good-quality healthcare, including how to facilitate the exchange of good practices on patient involvement in safety and quality of healthcare. The main outcome of the JA will be the consolidation of the permanent network for patient safety, aiming for sustainability beyond the grant period.
Why is EPF involved in this joint action?

EPF is an associate partner in the Joint Action. A crosscutting theme of the joint action is patient empowerment and involvement, does EPF plays a key role in channelling the views and experiences of our members into the work of all the "core" work packages. In particular work package 4 (patient safety good clinical practices), work package 5 (patient safety initiatives implementation), work package 6 (quality healthcare systems collaboration in the EU), and work package 7 (Network sustainability). We will also help disseminates the work and outcomes of this joint action widely to the patient communities.
Some areas where patient involvement can add value are, for example:
• Development of policies and programmes on patient safety at all appropriate levels;
• Disseminating information to patients on the safety standards and measures in place, patients' rights, complaints procedures, etc. with the aim to facilitate patient choice and informed decision-making;
• Patient empowerment through development of core competencies/health literacy skills required for safer care;
• Opportunities for patients, relatives and other informal caregivers to report their experiences (qualitative patient evidence);
• Evaluation of quality assurance systems for patient-centeredness, including ways to capture patient feedback and act on it, and involvement of patients in improving systems and processes
• Ensuring that the participation of relevant stakeholder organisations, including patients, is built in to the objectives and working methods of the sustainable collaboration platform.
What will happen next?

The 2nd coordination meeting of work packages 4, 5 and 6 will take place on 3-5 October, in Madrid.
We will set up an internal working group of member organisations with special interest in patient safety issues, who would like to be closely involved in the work of this joint action. If you would like to work on this, please contact Kaisa Immonen Charalambous.
More information

Pending the setup of the joint action website, more information can be found here.