Let's celebrate our 10th Anniversary!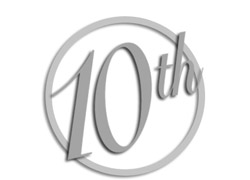 2013 is the 10 year anniversary of EPF and we will mark this milestone in Dublin, Ireland. On 22 May our Annual General Meeting will precede our 10th Anniversary Conference on 23 May. It is a particular honour for us to welcome Commissioner Tonio Borg as our special guest to the conference and gala dinner that will take place that evening to celebrate our first ten years. A conference on nutrition and its particular importance to patients will follow on 24 May. It's time to register already!

The EPF Annual General Meeting will will elect four new members in the Board and will take important decisions on the budget, the work programme 2013, on membership requests and on key political documents. The four EPF board members coming up for reelection are Vida Augustiniene, Marco Greco, Robert Johnstone and Maria Dolores Navarro.

A major EPF Anniversary Conference entitled Towards Active Patients' Involvement in Healthcare under the EU Irish Presidency will follow on 23 May. EPF is very pleased to be organising this in close cooperation with the European Federation of Neurological Associations (EFNA) and the Neurological Alliance of Ireland (NAI), given that May 2013 is also the European Month of the Brain.

Featuring the 2013 European theme Year of Citizens dedicated to the rights that come with EU citizenship, the event will translate what this means for patients. During 10 years patients' role in healthcare has transformed from passive recipients to active and responsible actors of their own health management. This theme will mirror this notion of patients' participation in the light of the active citizenship.

The discussions will be framed around the importance of patients' meaningful involvement. We will raise the issues of how to be pro-active in defining health policy agendas at EU and national level as well as how to get involved in the research agenda contributing our unique expertise and experience. We will showcase two main EU legislative health dossiers of the Irish EU Presidency where we are active: the Clinical Trials and the Medical Devices Directives.

We will further draw on good practice emerging from a number of disease areas, including in particular neurological diseases. A gala dinner will take place on the evening to celebrate our 10th Anniversary.

A conference on Effective Health Care Requires Good Nutritional Care will close these three days. We will discuss the added value of appropriate nutritional care for effective disease pathways. We will partner with the Patient Network for Medical Research and Health (EGAN), the Irish Patients' Association in cooperation with the Irish EU Presidency, the European Nutrition for Health Alliance (ENHA) and the Irish Society for Clinical Nutrition & Metabolism (IrSPEN) for the organisation.

Registration for this series of meetings and further information is available online. We advise EPF members to apply earlier to help us organising logistics.