More patients' involvement in the medical devices world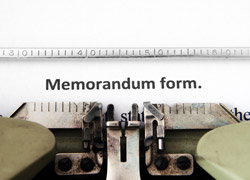 EPF has signed a Memorandum of Understanding (MoU) with Eucomed, the European medical technology industry association. Such agreement will define a new phase of dialogue on mutually relevant issues.
We, as patients, will strive to ensure that the patients' perspective is strongly represented in the development and use of essential medical technologies. EU patients are the users of medical devices, it is essential to ensure we have access to safe, high quality medical devices. As we manage chronic conditions in everyday life-settings, we are better able to contribute to shape the innovation process and to develop new devices that meets their needs.
Through continuous open discussion we intend to develop patient-centred healthcare models in the sphere of medical devices. We will also exchange information on respective positions on important policy developments at EU level and develop best practices to uphold the highest ethical standards in the patient-industry relationship, based on independence and transparency.
Representatives from EPF and EUCOMED are part of the Patient-MedTech Dialogue twice yearly meetings. They also created a steering group to implement proposals and recommendations from these regular meetings that have taken place over the last two years.
"Industry's relationship with patients is absolutely essential," said Eucomed CEO Serge Bernasconi at the signing of the MoU between the two groups, "their input at every stage of the medical device lifecycle is critical. We rely on patients to tell us how to make technology that works for them."
EPF Executive Director Nicola Bedlington called the MoU "the start of what I believe will be a very fruitful collaboration that will put patients at the centre of medical devices innovation. Patients need to know more about the medical devices they use and be part of the policy-making environment defining quality standards. This partnership brings us a step closer to making sure that the patients' voice is heard loud and clear in this arena."
Among other planned initiatives are the development of a patient-focused session at the annual European MedTech Forum and the integration of patient representatives in several of Eucomed's working groups.
For more information about this agreement, please contact Nicola Bedlington at nicola.bedlington@eu-patient.eu.

Related Information

Memorandum of Understanding (May 2013)