New! Blog article: Bulgarian Children Battle for Treatment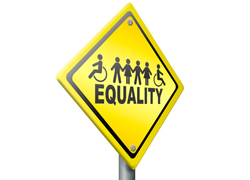 Equal access to affordable, available, and high-quality healthcare is a basic EU-citizen right. Unfortunately, this is not the reality for many living in the EU as highlighted in our campaign for the 2014 EU Elections, especially in the wake of the economic crisis.
Our member in Bulgaria, the National Patient Organization (NPO), is making strides to close the gap in equal access for patients living with chronic illness.
Please find on our blog the story of Alexander and his parents' battle for treatment.
Patient organisations can and must continue to fight for equitable healthcare until stories like Alexander's become only a reminder of our fight for equal access.
For more information, please contact EPF Director, Nicola Bedlington at nicola.bedlington@eu-patient.eu.