New version of EudraCT Database: A step forward for greater transparency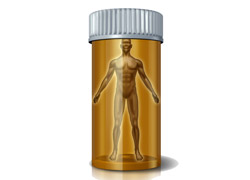 EPF strongly welcomes the new version of the European Clinical Trials Database (EudraCT) hosted by the European Medicines Agency (EMA). This new version, EudraCT V9, marks the initial step of a process through which summary clinical trial results will be made publicly available which allows for greater transparency.
As of now, clinical-trial sponsors are encouraged to register on the EudraCT website to start uploading summary results. Until now they only provided protocol-related information on clinical trials conducted in European Economic Area countries and/or in third countries, if they are included in a Paediatric Investigation Plan (PIP).

These results will be available towards the end of the year.
The publication of the clinical trials summary increases transparency and represents a positive step for patients wishing to access information about clinical trials in Europe. We have for several years called for the publication of the results of all clinical trials in a timely manner, regardless of the outcomes. Ensuring that after a research project finishes, the results are promptly published, can, arguably, be said to be as important as the approval of the trial in the first place.
Even results of trials that "failed" or produced unexpected or inconclusive outcomes add to the totality of our evidence base and can help target future research better. Moreover, in order to implement patient-centred care and empower patients to make fully informed decisions concerning treatment options in partnership with their health professionals, it is vital that both clinicians and patients have access to all the relevant information needed to make those decisions.
For further information see our policy page on clinical trials on our website or contact Kaisa Immonen-Charalambous, EPF Senior Policy Adviser, at kaisa.immonen.charalambous@eu-patient.eu.