Patient Safety Survey remains open until 30 April 2013!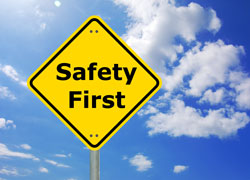 EPF needs the help of our members to answer to the Council Recommendation of 9 June 2009 on patient safety. To do so, we have initiated a survey that focuses specifically on patient organisations awareness and involvement in patient safety measures.
EPF played a key role in the drafting of the Council recommendation. Thanks to our involvement the document now contains specific provisions to improve patients and citizens information and empowerment. It also better involves patient organisations in the development of policies and programmes in Member States.
The online questionnaire can be completed by following this link and it should take you approximately 10-15 minutes to complete. We still need the input from Austria, Belgium, Denmark, Finland, Germany, Italy, Lithuania, Luxembourg, Malta, Portugal. However, getting answers from the other countries will make our action more powerful. Your support is more than welcome!
The deadline to complete the survey is 30 April 2013.
EPF will prepare a summary report of the survey and circulate it to EPF's members. The results will also contribute to our on-going work in the Joint Action "European Union Network for Patient Safety and Quality of Care".
If you have any questions regarding this survey, please do not hesitate to contact our Project Officer, Ms Cristina Padeanu, at cristina.padeanu@eu-patient.eu