Patients' role in Coordinated and Integrated Health Services Delivery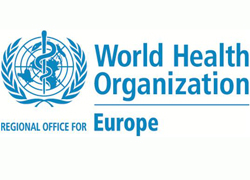 WHO European Region consulted stakeholders on 1 April 2014 in Brussels, Belgium, on the Framework for Action towards Coordinated and Integrated Health Services Delivery (CIHSD). Our Senior Policy Adviser Kaisa Immonen-Charalambous had a chance to share how integrated care can be realised from the patients' point of view and what role we can play.The 21st century will present health challenges from changing demographics and increases in chronic diseases to the fast evolving technological advances. The vision of Health 2020 is to strengthen health system performance through innovative approaches.
WHO European Region decided to establish a Framework for Action towards Coordinated/Integrated Health Services Delivery (CIHSD). Reinforcing the coordination and integration in the delivery of services is recognised to play a pivotal role in both responding to these challenges while overcoming the enduring shortcomings of existing models of care.
EPF was invited to actively take part in the consultative process. "Patients identify fragmentation and lack of coordination in the health and social care systems as a major obstacle in the way of good quality care and quality of life. The results of this organisational and financial fragmentation is that patients and our families often need to spend significant time and energy to 'fight the system' just to get the services they are entitled to" said our Senior Policy Adviser.
Many patients are living with multiple chronic conditions. Healthcare must centre on the person rather than the disease, and involve all the relevant services and care providers in a holistic approach. This would help us achieve the highest possible quality of life, regardless of health status, to 'fit' chronic disease management into daily lives. Ultimately it would enable us to take control of our lives and well-being.
About the role patients play in achieving CIHSD, Ms. Immonen-Charalambous reiterated that patients – people living with chronic diseases – are experts by experience. We live with our condition every day and we are already self-managing most of the time. We know what works in terms of 'joined up' care and what poses hurdles to coping with disease.
"It is therefore crucial to involve patients in developing healthcare services in a way that is truly patient-centred. Patients are the only ones who see the entire journey – no-one else does" she concluded.
For more information, please contact Kaisa Immonen-Charalambous, Senior Policy Adviser, at kaisa.immonen.charalambous@eu-patient.eu.