Positive move towards a more patient-centred clinical trials EU framework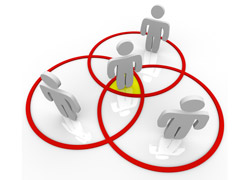 EPF welcomes the recent vote in the European Parliament on the legislative proposal for a Regulation on clinical trials. The ENVI Committee unanimously approved the draft report of Glenis Willmott (S&D, UK), adopting important amendments to the Commission's proposal.
EPF applauds the European Parliament for adopting a patient-centred approach with new elements, as follows:
The new definition of "ethics committee" that includes at least one patient or patient representative
The recognition of the importance of patients' involvement in identifying research priorities
The clarification that ethics review is an integral part of the assessment of clinical trial applications
The need for joint assessment on core elements of information and informed consent
The requirements for greater transparency including registration of trials in the publicly accessible EU database and the publishing of results together with a lay-friendly summary whose content and structure will be developed at EU level
More effective data sharing from clinical trials to enable researchers to revisit and reanalyse clinical trials data
The full EPF statement is available here (PDF).

Thanks to these amendments patients will be involved in the way research is developed, managed and evaluated. This is their minimum right as they voluntarily provide data for research and ultimately manage the risks involved. Moreover patients' involvement demonstrated to lead to trials that are ultimately more relevant to patients' needs.

MEPs' requirements for greater transparency answer our call for the publication of all results of all clinical trials in a timely manner, regardless of the outcomes. We have also decided to sign the petition of the "All Trials" campaign to continue to advocate for this at the level of governments, regulators and research bodies.

EPF now calls on the Council to support the amendments of the European Parliament. This will ensure that the future EU clinical trials regulatory framework is fit for purpose, efficient, transparent, and patient-centred. We are finally committed to participating in EU-level public debates to find a good solution that serves science, patients, and the public interest.

For further information see EPF's position paper on clinical trials, available on our website or contact Kaisa Immonen-Charalambous, EPF Senior Policy Adviser, at kaisa.immonen.charalambous@eu-patient.eu.
Related Information

EPF Statement