Priorities for future European public health research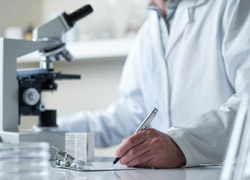 The 'Independent Expert Group on the Future of European Public Health Research' issued a report on the future of public health research. Our President Anders Olauson has attended the consultation workshop on 30-31 January 2013 and had the opportunity to provide EPF's input to the discussions.
The independent expert group was set up in 2012. Their objective is to take stock of the impacts, challenges and limitations of EU-funded public health research under the current and previous research framework programmes, and to identify priorities for future research.

A key recommendation is that "EU public health research funding should require EU added value from funded projects. 'Added value' refers to a scientific necessity or major advantage of conducting the particular research project in a European rather than national setting."

They have identified specific thematic priorities for research funding in four fields:
Health promotion field: there is a need to deepen our understanding of the barriers to the adoption of healthy lifestyles, and use this understanding to develop innovative interventions.
Disease prevention field: there is a need to continue funding cutting-edge research on the causes and management of disease but also pay more attention to the 'deprogramming' of interventions that now are known to be ineffective or too costly compared to other solutions.
Health services research field: they recommend a focus on innovations that improve the humanity, quality, safety and efficiency of care and encourage a shift towards prevention.
Health policy field: they have attempted to focus on the major policy challenges for public health in the coming decades. In addition to the above they recommend that dedicated funding is made available for methodological aspects of public health research and for research on knowledge translation.
They reiterated that "We need more research into 'what works' to solve the major societal challenges in the public health field rather than research that confirms the existence of well-established problems."
The report is available here: http://ec.europa.eu/research/health/news_en.html.

For further information, please contact Nicola Bedlington, EPF Executive Director, at Nicola.bedlington@eu-patient.eu.