Report on multiple discrimination in access and quality of healthcare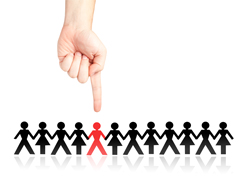 On 11 March 2013, the European Union Agency for Fundamental Rights (FRA) published a new report on "Inequalities and multiple discrimination in access to and quality of healthcare". The report looks at some of the practical barriers and experiences of unequal treatment in accessing healthcare that people may face because of a combination of their traits (e.g. ethnic origin, gender, age and disability).
It analyses the legal framework currently in place in EU member States, and also present barriers to equal treatment in access to healthcare identified in fieldwork research.
The findings and recommendations of this report will contribute to discussions on the adoption of the proposed EU 'Horizontal Directive'. This legislation would extend equal protection against discrimination on age, disability, religion or belief and sexual orientation to all fields, including healthcare.
This proposal, issued in 2008 by the European Commission, is still in discussion in the Council. The reason is that its adoption requires unanimity but several Member States are opposed to having EU legislation in this area.
Tackling discrimination will remain a key priority area for work in 2013 for EPF and our members. We have been collaborating with the FRA as a member of the Fundamental Rights Platform since 2011.
We will produce a position paper on discrimination and equal treatment for patients with chronic diseases in 2013. This will feed into debates on health inequalities as well as the EU social policy. This theme will also be strongly reflected in our Strategic Plan for 2014-2020.
The report is available here (Password: unequal-healthcare)
For more information, please contact EPF Executive Director Nicola Bedlington.