Save the date for our 10th Anniversary celebration and Annual General Meeting!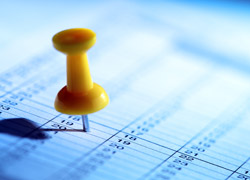 EPF will celebrate our 10th Anniversary in 2013. We will mark this important milestone with a Conference under the auspices of the Irish EU Presidency on 23 May, preceded by our Annual General Meeting on 22 May 2013. As May is also the European Month of the Brain, we will partner with the European Federation of Neurological Diseases Associations in the organisation of the Conference. 2013 is the European Year of Participation and Citizenship and the Conference will explore this from the lens of the patients' movement.

Commissioner Borg has confirmed his participation, and James Reilly, Irish Minister of Health has been invited.

On 24 May, a further meeting will take place in the same venue on patients and nutrition, organised by the Patients Network for Medical Research and Health (EGAN) with the support of EPF.

Registration for this series of meetings will start in February 2013. Please already save the date and check out the EPF website for more details.